Ukrainian Language Education Centre (ULEC)
ULEC publishes a wide variety of Ukrainian language educational resource material for primary and secondary school teachers and students. ULEC co-sponsors inservices to serve the professional development needs of Ukrainian-language teachers. As well, we house a large collection of resource materials (including a film, video and audio library) for the use of teachers. ULEC is a proud member of the Ukrainian Knowledge Internet Portal Consortium Association (UKiP-CA), developers of oomroom.com, your online center of Ukrainian Language Learning educational resources for students, teachers, and parents.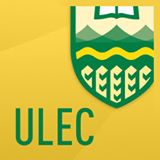 The Ukrainian Canadian Congress - Alberta Provincial Council (UCC-APC)
The Ukrainian Canadian Congress - Alberta Provincial Council (UCC-APC) was organized in 1974 as a non-profit society. Today it officially represents over 330,000 Albertans of Ukrainian descent before the people and the Government of Alberta. As an umbrella organization, the UCC-APC:
- UCC APCIdentifies and addresses the needs of the Ukrainian community and coordinates its activities;
- UCC APC Fosters unity and cooperation among member and non-member organizations;
- UCC APC Preserves Ukrainian heritage, history, culture and language through bilingual education, research, cultural exchanges, arts, dance, and other activities;
- UCC APC Encourages participation of youth and newcomers from Ukraine in the political, economic, social and cultural life of Alberta and Canada;
- UCC APCPromotes linkages between Alberta and Ukraine.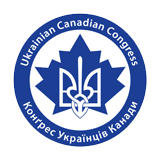 Canadian Institute of Ukrainian Studies (CIUS)
The Canadian Institute of Ukrainian Studies (CIUS) is a prominent centre of Ukrainian studies outside Ukraine and an integral part of the Faculty of Arts at the University of Alberta. Founded in 1976, it provides an institutional home for Ukrainian scholarship in Canada. CIUS is dedicated to the development of Ukrainian studies in Canada and supports such studies internationally.
CIUS consists of a number of centres, programs, and projects whose activities range from research to publishing, developing materials for Ukrainian-language education, organizing conferences, lectures, and seminar series, and awarding graduate and undergraduate scholarships and research grants. Our Institute also contributes to the Canadian government's cooperation with Ukraine and to the cultural and educational development of community groups in Canada by providing specialists and resources for their activities.